BRANDS & PRODUCTS

The counterfeit of brands & products is a major issue for brand owners and in some instances for governments, negatively impacting their image and resulting in financial losses. Counterfeit brands & products represent approximately 10% of world global trade and may even pose a serious health risk to consumers.
We supply several hundred million coded optical labels each year to help brand owners protect their products and to give consumers reassurance in the authenticity of products they are buying.
Based on pure high security visual authentication or combined with smartphone-based automated controls, our solutions, multi-awarded, are among the most advanced and secure available. 
They have been selected by the most famous brands and by governments for their sensitive product protection.
Optical labels and seals
They include easy visual authentication features and tamper evidence characteristics and are applied directly to the product or on the outer packaging. A security hologram or sticker is affixed to the products in the form of a label for immediate authentication through a simple visual inspection. It is possible to add level 2 & 3 of security that can be identified by experts using inspection tools.
– Individually-coded label 
Appropriate coding can be added to the whole range of SURYS labels : either alphanumeric characters for a visual identification, or a bar code or 2D data matrix for an automatic reading. These random codes are generated with specific software. Once generated the codes are stored in a specific database; The codes can be verified either by a inspectors or by the consumer using own's phone or on the Internet, directly on the associated website of SURYS (http://www.checkcloser.com/new/).
Different printing techniques are available at SURYS to write the code in a secure way according to the product considered and the purpose to achieve : inkjet, thermal printing, laser engraving, micro encoding….
– Tamper evidence and destructibility
As part of any authentication label program, SURYS can offer two flexible options for tamper evidence : Patterned and Total Destruction.
The label cannot be removed without being destroyed, thus enabling evidence of tampering and a sealing function.
Some of our products also offer destructible substrates to prevent reuse of the labels.
Optical Smart™ labels
Advanced visual and automated authentication and traceability solutions centered on user experience through simple visual checks or smartphone interaction.
Based on the convergence between optical and digital technologies, Optical Smart™ labels are the perfect economical and reliable product identification and authentication device for a complete secure track and trace solution.
Optical Smart™ Labels allow the authentication of optical security features working with market available Smartphones. Applications, detect, capture, analyse and authenticate images from an optical security device.
– Optokey™ security labels are developed to be applied directly on a box, a bottle or any type of packaging. They combine overt, covert and forensic security levels. They present an additional outstanding second level security feature: an automated authentication functionality readable with a Smartphone. The application – working in tandem with a magnifier adds on the Smartphone (iPhone or Android) – capturing the unique code and analyze the optical image, authenticates and identifies the product. 
– DROP™ labels offer higher security level of authentication, each label being enrolled in a database, every label being unique. DROP™ labels use the latest technology and combine optical security with digital authentication features: A high security visual feature with aesthetic & easy to authenticate design and a printed optical variable code randomly generated.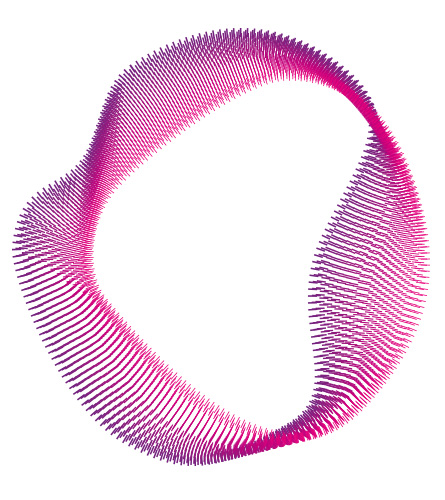 They trust us
Pharmaceuticals & personal care: CEVA Santé Animale, Meditag, Lilly, Astra Zeneca, Chi hair accessories

Industrial Equipment: Lafarge, Schneider Electric, Bosch, Jobin Yvon

Wines & Spirits: Rémy Martin, Hennessy, Martell

Luxury Goods: Givenchy, Ted Lapidus, Rolex, Cartier

Electronics: Nokia